PIZZA DOUGH BALLS
Our dough does not contain eggs or any dairy products.
Shelf life:
Freezer: 120 days
Refrigerator: 4 days
Ingredients :
Flour*, water, vegetable oil shortening (soybean and/or canola), yeast, sugar, salt, ascorbic acid, L-cysteine hydrochloride.
* Unbleached enriched wheat flour
* Our dough does not contain eggs or any dairy products.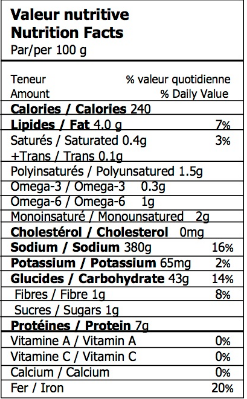 HANDLING INSTRUCTIONS
Keep product at -18°C or below until ready to use.
Remove desired number of dough balls from the freezer and allow each to thaw 24 hours in the refrigerator on oiled pans covered with plastic to prevent from drying.
Remove dough balls from the refrigerator.
To facilitate stretching, allow the dough to sit at room temperature for 30 to 40 minutes before shaping.
Dough can be shaped by using a mechanical sheeter, rolling pin, or by hand.
Place dough on an oiled pan or if placed directly on a pizza peel lightly dust the bottom of the peel with flour to prevent sticking.
Add sauce and desired toppings.
Baking Instructions:
Deck oven at 260°C (500°F) for 8-10 minutes
Convection oven at 218°C (425°F) for 8-10 minutes
Forced air conveyor at 260°C (500°F) for 6-8 minutes
Conventional oven at 232°C (450°F) for 12-15 minutes
THE STEPS OF PREPARING THE PIZZA DOUGH BALL.